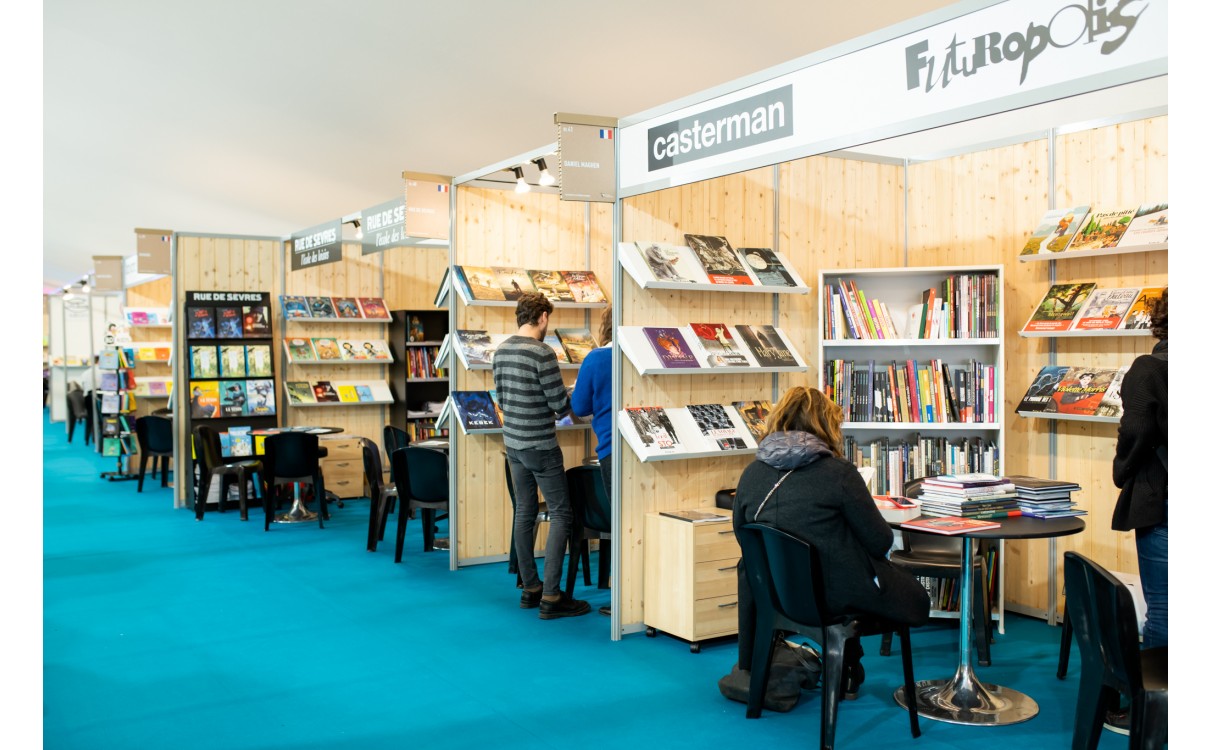 International Rights Market
January 27th, 28th,29th & 30th
The Festival hosts the Global Rights Market, a B2B platform for buying and selling rights (foreign rights, audiovisual adaptations, transmedia development, etc.) where comics professionals get to strike exciting partnerships with key economic players from the world over through 'speed-dating' style sessions, friendly events, and a programme of conferences.

The Global Rights Market opens its doors to comics professionals only on the Wednesday prior to the Festival's public opening.

The Global Rights Market in numbers

1,000 sqm exhibition space
3 different spaces: booths, conference area, and bar
75 exhibitors from 35 countries

Pre-equipped booth

The pre-equipped booths are made of aluminium with wood or melamine panels.

Several adjoining units can be rented to form one large booth, subject to available space.

Prices may vary according to the design: linear booth closed on 3 sides, corner booth, island or semi-island booth.

Additional fixtures available at extra cost (furniture, telephone, signage, and so on).