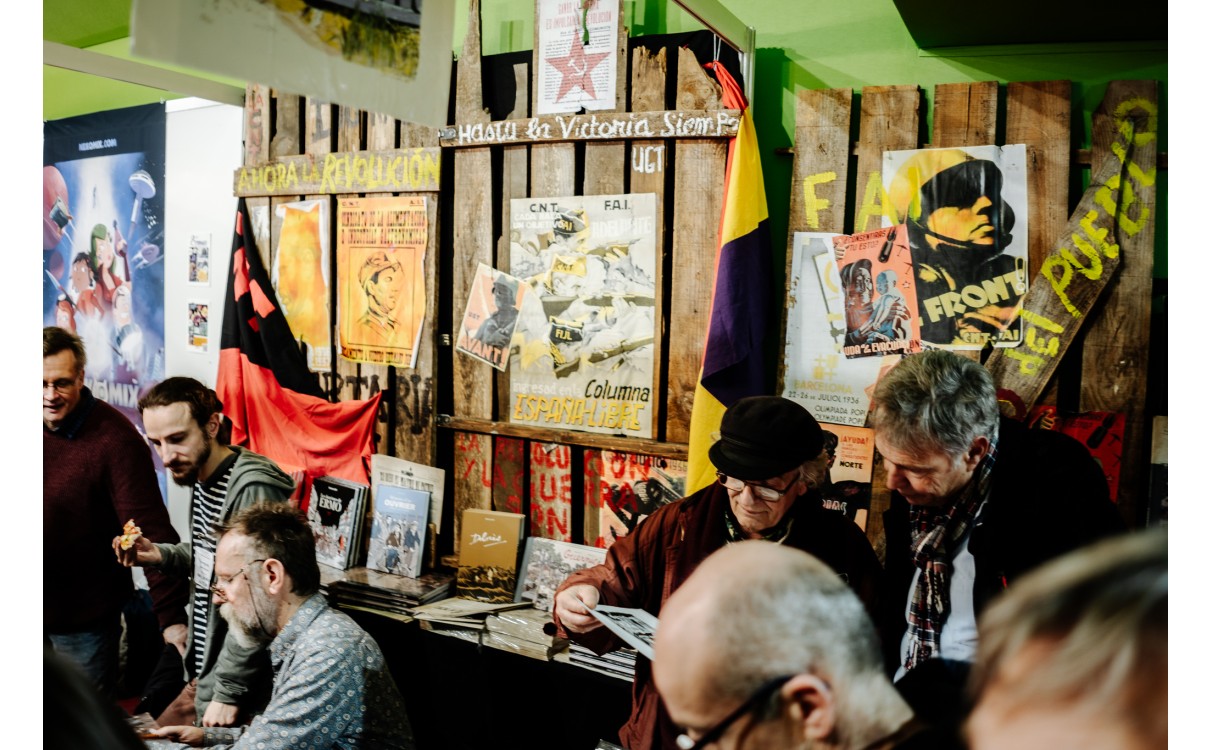 The 'BD Alternative' is a space dedicated to small magazines, fanzines, and comics or collectives reviews published for comics aficionados by non-professionals only and in limited print runs. Non-professional micro-publishers and fanzines get to mingle with professional publishers in the 'Nouveau Monde' setting.
The Alternative BD Area in numbers

500 sqm of exhibition space

40 exhibitors
12 countries represented: Belgium / Canada / France / UK / Italy / Mexico / Portugal / Switzerland / USA
Pre-equipped booth

'BD Alternative' exhibitors have a table (one per exhibitor only) at their disposal, as well as a display board at the back of the booth. There are no partitions between the exhibitors' tables.