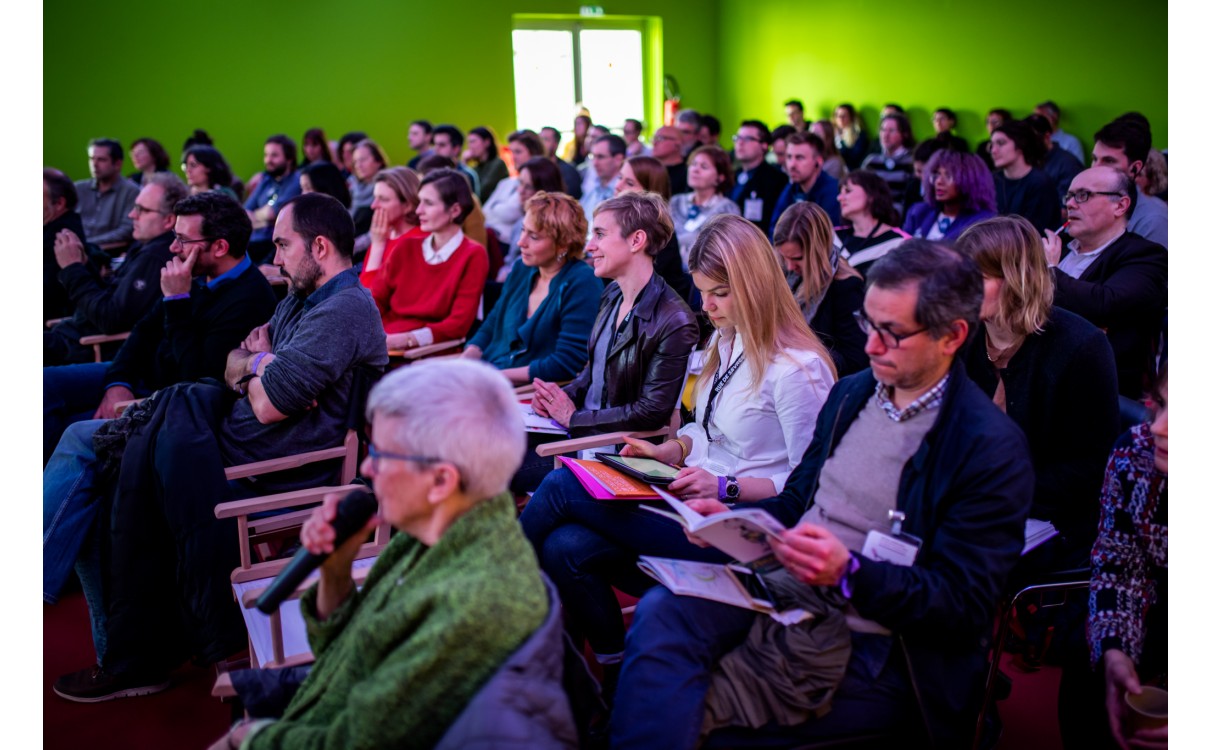 THE INTERNATIONAL RIGHTS MARKET - BACK TO THE 2020 EDITION
From Wednesday January 29 to Saturday February 1, 2020
With the active and long-term support of the Nouvelle-Aquitaine Region, the Centre National du Livre, and the Bureau International de l'Édition Française, the Festival built on the features first introduced in 2019 to host the 2020 edition of the Global Rights Market across more than 1,000 sqm of floor space where 35 countries and 75 exhibitors spawned 950 one-to-one encounters.

Located at the heart of the Angoulême Comics Festival, this space fosters exchanges and partnerships between professionals from the world over. The Global Rights Market hosts 'speed-dating' style sessions, friendly events, and an exciting programme of conferences.

New this year, the Global Rights Market will officially open on Wednesday 29 January, one day prior to the Festival's public opening, and close on the night of Saturday 1 February, thus offering trade professionals an extra day!

Furthermore, the Global Rights Market explores new avenues by inviting
21 foreign publishers
from 13 different countries as well as
29 French and foreign producer
s. Indeed, the market for audiovisual rights is expanding as the numbers of translations and adaptations of comics into movies, series, and anime are soaring.
New partners have also joined forces with us, namely the GFK Research Institute and the magazine designed for publishing professionals Livres Hebdo.

Attendance to the Global Rights Market 2020 rose by 20 percent compared to 2019 (single visitors) and by 40 percent in visitor traffic (in and out of the venue).

A true think-tank for the 9th Art, the Global Rights Market hosted a cycle of 10 conferences to reflect upon the world of comics and its perspectives.

The Global Rights Market also fostered friendly networking experiences with cocktail lunches and private parties.