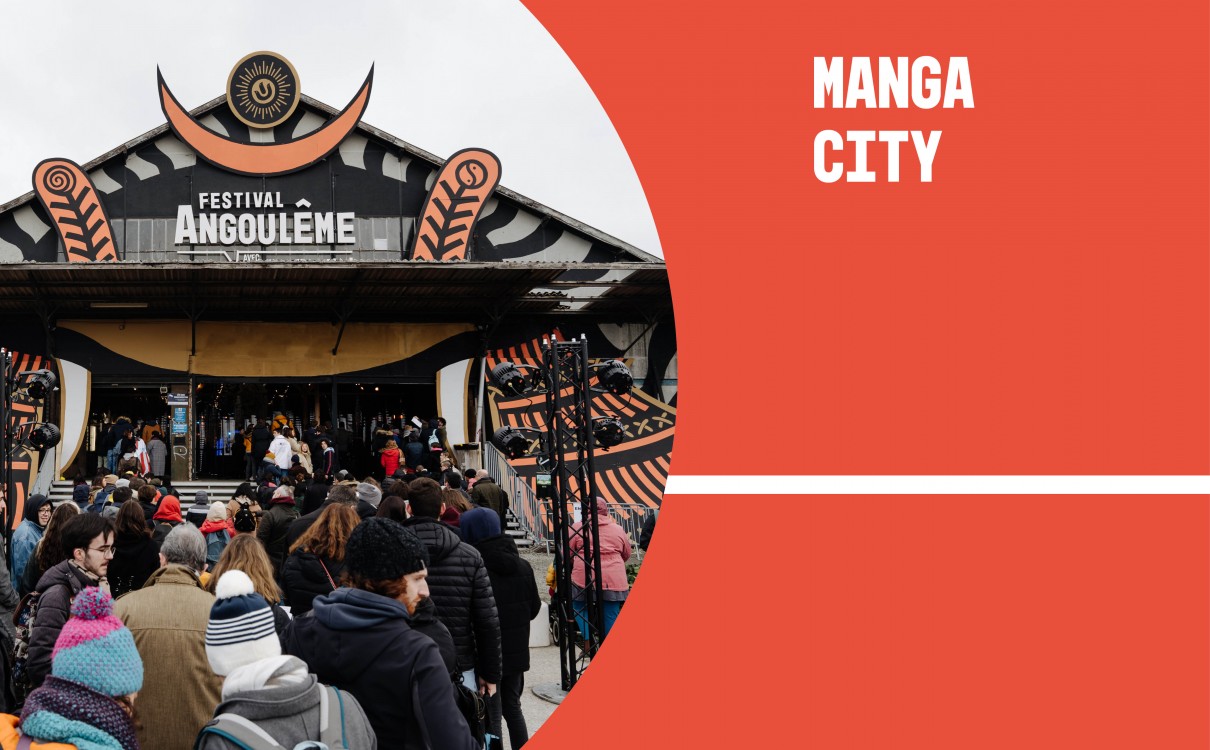 Publishers, delegations, and artists from the Far East meet in Manga City. Live from Japan, Taiwan or Hong Kong, all the production of the 9th Asian art is in the Manga District of the Festival during 4 days.  
Manga City offers an immersive experience to the public, supports exhibitors in the creation of their stands for any rental of bare space and equipped booth in wood to join a neat scenography from 4 m2 (2m deep).  
Merch stands and animations can be hosted in the animation part of the Manga District.
For any first booking request, please contact us to contact via the form below.

PHISHING ALERT
9e Art+ is the official organizer of the Angoulême International Comics Festival.
9e Art+ whose head office is located at 71 rue Hergé in Angoulême (France) is your only contact regarding any commitment that can be made on behalf of the event.
9e Art+ declines all responsibility for any commitments made by third parties on behalf of the Festival.
We invite you to be very vigilant concerning any request which could be addressed to you by mail, email, telephone... in the name of the event coming from any person or company having coordinates different from that of 9e Art+ 71 rue Hergé 16000 Angoulême - France.