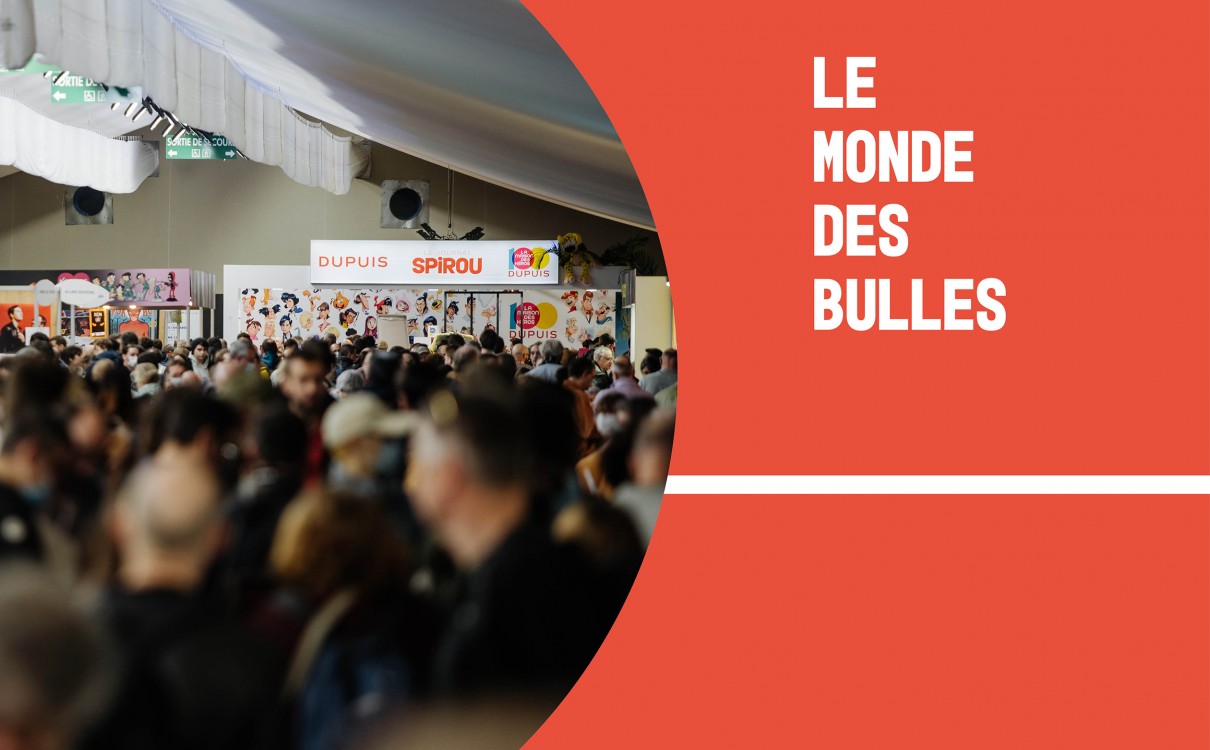 Le Monde des Bulles hosts the main Franco-Belgian comics publishers.

Publishing houses looking to rent large exhibition spaces and calling on booth construction professionals are given priority to book this space.
For any first booking request, please contact us to contact via the form below.

PHISHING ALERT
9e Art+ is the official organizer of the Angoulême International Comics Festival.
9e Art+ whose head office is located at 71 rue Hergé in Angoulême (France) is your only contact regarding any commitment that can be made on behalf of the event.
9e Art+ declines all responsibility for any commitments made by third parties on behalf of the Festival.
We invite you to be very vigilant concerning any request which could be addressed to you by mail, email, telephone... in the name of the event coming from any person or company having coordinates different from that of 9e Art+ 71 rue Hergé 16000 Angoulême - France.