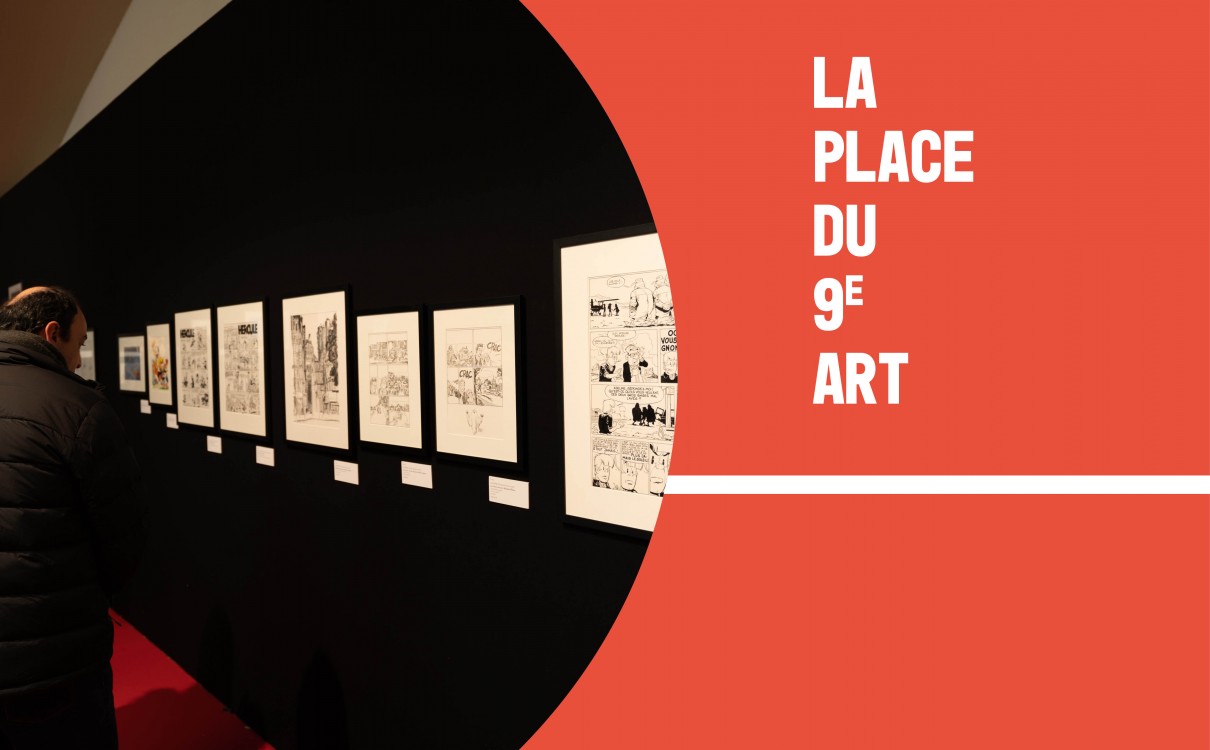 The Place of the 9th Art, located in the heart of the city on the Place des halles, is dedicated to original comics strips, rare books and collectibles.
It gathers on 900 m2 different areas and welcome you according to your activity :
A space for the sale of rare books and collectibles : like publisher booths, these booths can accommodate all objects and limited series from comic books. Furnished with tables, chairs, partitions and lights, these spaces allow for the sale of all varieties of deluxe editions, limited editions and other comic book collectables. A space where your authors can sign their deluxe editions, where readers can find the rare pearl  !
An ephemeral gallery space : open space, inviting the public to discover the original works on display, and allowing each gallery owner to present and defend the work of their artists. In a central area of 20 to 25 m2 (depth of 4 to 5 m) or in a linear stand on the side aisles (depth of 2 m), the Gallery stands welcome original comics strip and illustrations. The 2.5 m wooden partitions are suitable for hanging, and a suitable system highlights your works.
For any first booking request, please contact us to contact via the form below.

PHISHING ALERT
9e Art+ is the official organizer of the Angoulême International Comics Festival.
9e Art+ whose head office is located at 71 rue Hergé in Angoulême (France) is your only contact regarding any commitment that can be made on behalf of the event.
9e Art+ declines all responsibility for any commitments made by third parties on behalf of the Festival.
We invite you to be very vigilant concerning any request which could be addressed to you by mail, email, telephone... in the name of the event coming from any person or company having coordinates different from that of 9e Art+ 71 rue Hergé 16000 Angoulême - France.